West Liberty University Wrestling Campaign
Secure your legacy as a part of Hilltopper Wrestling with a gift to the Climb the Hill Campaign! Special recognition opportunities include:
Name plates on new lockers (first 40 donors) – $500 minimum donation
Naming rights to renovated wrestling office – $50,000 minimum donation
Please note, donations must be received by June 30, 2020. 
WLU Wrestling Vision Statement
"We will push for the top academically, athletically and socially providing everyone a first class experience! We are family, that's what makes us Hilltoppers! – Head Coach Danny Irwin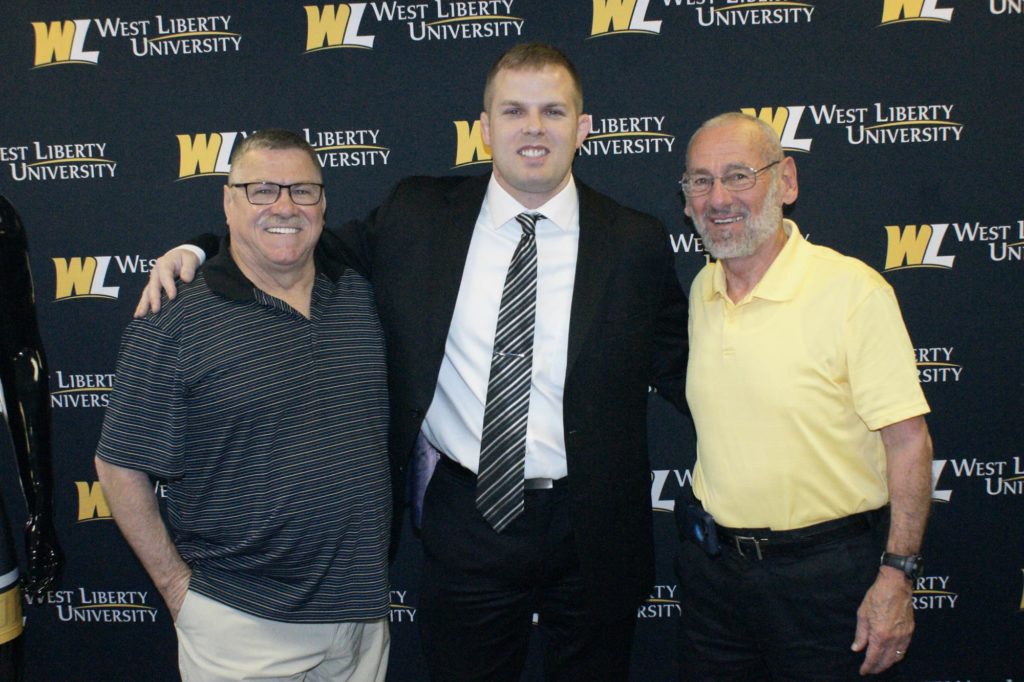 Help us reach our $100,000 goal!
Capital Improvement Plan
Under immediate past head coach Mitch Smith, West Liberty University Wrestling performed major capital improvements of facilities for athletes and coaching staff. Your donation to the Climb the Hill campaign will help finish this project and ensure that the program is poised for continued growth. 
Locker Room – $24,000
Lockers 
Air filtration system
Wrestling Room – $36,000
Mat underlay
Training equipment
Scholar All-American boards
National Qualifier boards
Programmatic Support- $28,000
Scholarships
Travel
Recruitment
Team Equipment
Other