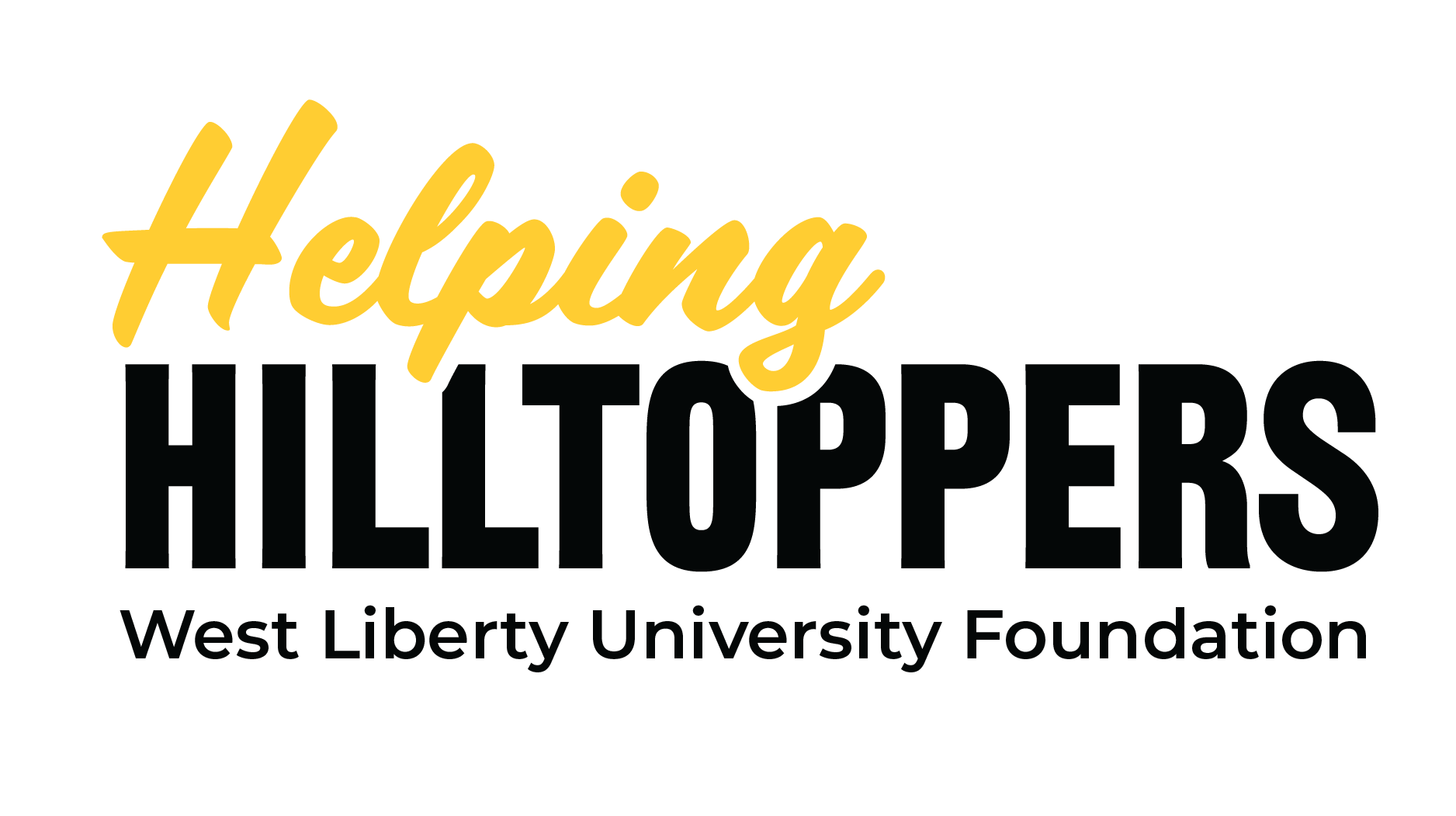 Emergency funds for students affected by COVID-19
During this time of global crisis, it is especially important that students be able to focus on their studies and not worry about affording an education. Funds donated to the Helping Hilltoppers Campaign will help students facing extreme financial challenges due to COVID 19 remain enrolled at West Liberty University. 
We have received a generous pledge from William Brenner, who will match the first $10,000 raised dollar for dollar, in memory of his wife Loretta "Lucky" Brenner '65. You can learn more about Lucky's legacy at WLU here. 
Please call us at (304) 336-5635 with any questions or to learn more.
Help us reach our $50,000 goal before July 31!
As of July 29
Thank you to our wonderful donors! 
We are blessed to have such a caring and supportive Hilltopper community, especially during this crisis. Thank you. 
Anonymous
Bill Anderson '70
Lois Atherton '72
Frieda Augsburger '64
Stephen Austin '70
Lynne Koehler Bailey '64
Kathleen Ballato '74
Barnes & Noble College Bookstores
Tara Beiswenger '88
David Bixby '74
John Bonar '35
William Brenner
Judith Breon '71
Peggy Brummett '69
Stephen Bucher '71
Robert 61 & Sharon '63 Burton
Daniel '89 & Tricia '89 Calloway
Joe & Sandy Cartisano
R. A. Cipriani '55
Jon '66 & Vivian '68 Cochran
Joanna Cover '70
Todd '98 & Lisa '01 Cover
Michael & Denise DeSan
Fred & Karen Doepken
Daniel Doman '70
Bernadine Dorich '67
Earl Duffy '77
Richard '63 & Patricia Edge
Leslie Fish '70
Betty Flanagan '50
Bill & Nancy Franke
Charla Franke '66
Sharon Friend '67
Nick '68 & Susan '91 Fuscardo
Carolyn Garrison '64
Vincent Gallagher
Jody Geese '87
Richmond Glover '63
Michael Gragan
John '81 & Barbara '82 Guadagnino
Gloria Hartman
Paul Heffner '17
Angie Hill
Janet Honecker
Martin Hudek '75
James Hufschmitt '68
Edward Hughes III '74
Robert Johnson '83
Kennen & Kennen Realtors
Jason & Sarah Koegler 
Janice Leith '68
Kathryn Loparo '57
Christine Machel '73
Edward Marks '63
Mario '65 & Chris '64 Mastroianni
Donald McCoid '65
John & Rhonda McCullough
Mary Jo McGinley '78
Danielle Mehlman-Brightwell
Edward Mihalovich '76
Katherine Moio '17
Robert '69 & Sabrina '95 Montgomery
John '70 & Jennie '70 Newbrough
Deana Pfarr-Taylor '79
Pittsburgh Alumni Chapter
Michael '69 & Cherry '68 Pivik
Stephen Richards
Michael Romano '72
Edmond '83 & Lynn '83 Shea
Ronald Shenk '68
Rick Shimble '86
Jeanette Slenska '56
Michael Spisak '68
Laurel Stollar Sprague '92
Adam & Erika Weidner
Julian Whaley '59
Robert Wick '68
Lawrence Wiedemer '82
Marlene Wiley '73
Keith '80 & Linda '81 Williams
Weldon Williams '95
Ricardo & Krista Zambito
Richard Zuza, Jr. '75