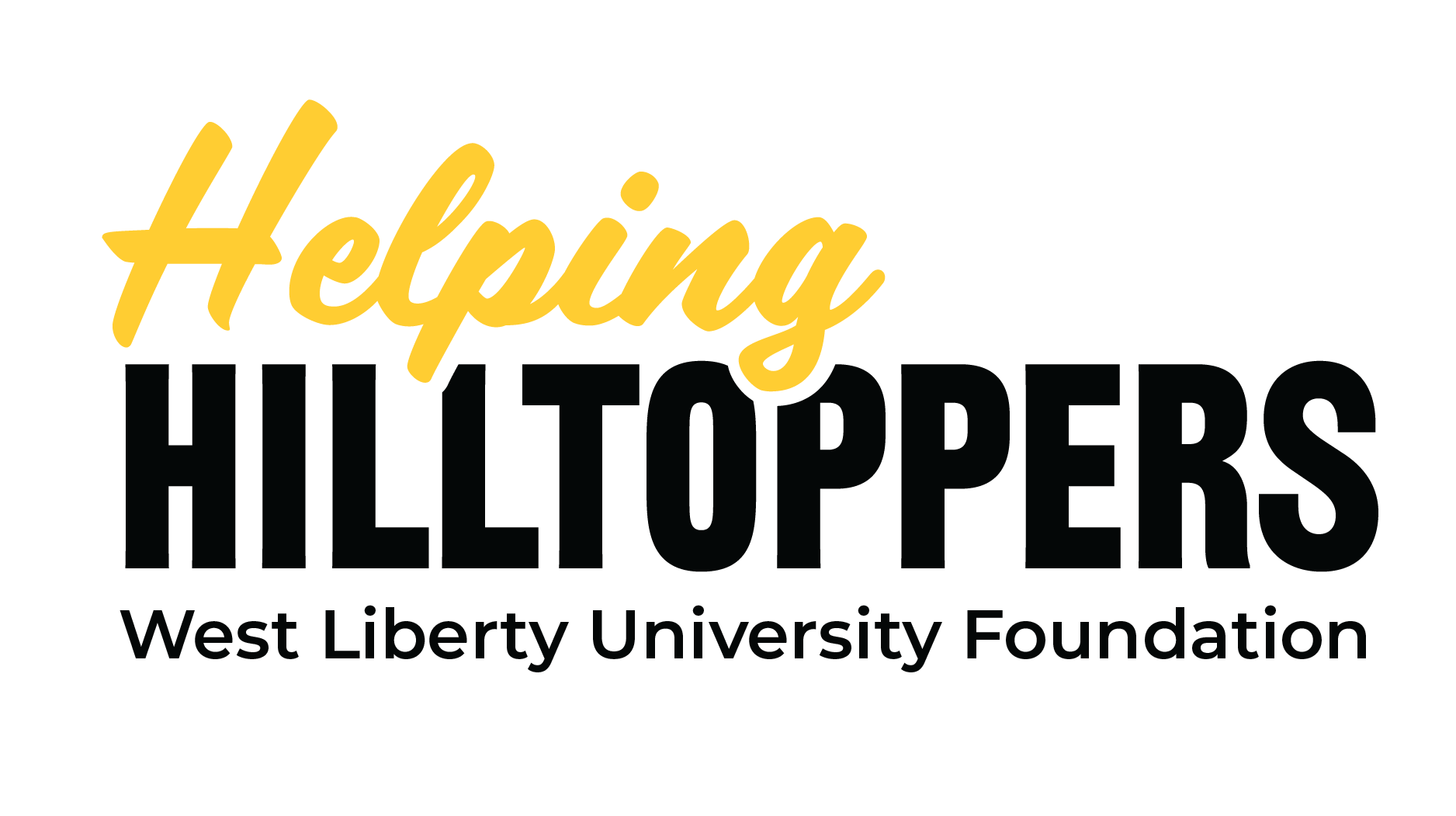 Emergency funds for students affected by COVID-19
Throughout the past summer the WLU Community came together and raised over $50,000 for the Helping Hilltoppers Campaign. These funds have already helped over 170 students facing extreme financial challenges due to COVID-19 remain enrolled at West Liberty University. We are so grateful for this outpouring of support.
As the fall semester begins, the necessity for additional support for students is critically evident. In order to meet that need the WLU Foundation has extended the campaign with a new goal of $75,000. 
Please call us at (304) 336-5635 with any questions or to learn more.
Help us reach our $75,000 goal!
As of December 1
Thank you to our wonderful donors! 
We are blessed to have such a caring and supportive Hilltopper community, especially during this crisis. Thank you. 
Anonymous
Bill Anderson '70
Lois Atherton '72
Frieda Augsburger '64
Stephen Austin '70
Lynne Koehler Bailey '64
Kathleen Ballato '74
Barnes & Noble College Bookstores
Tara Beiswenger '88
David Bixby '74
John Bonar '35
John Bonassi '69
William Brenner
Judith Breon '71
Peggy Brummett '69
Stephen Bucher '71
Robert '61 & Sharon '63 Burton
Daniel '89 & Tricia '89 Calloway
Joe & Sandy Cartisano
Thomas Cervone '75
R. A. Cipriani '55
Jon '66 & Vivian '68 Cochran
Kyle & Katie Cooper 
Robert Cooper
Joanna Cover '70
Todd '98 & Lisa '01 Cover
Joseph '66 & Kathleen '65 Demko
Michael & Denise DeSan
John Dillard '73
Fred & Karen Doepken
Daniel Doman '70
Bernadine Dorich '67
Earl Duffy '77
Jay Duffy '69
Richard '63 & Patricia Edge
Dave & Mary Ann Edwards
Leslie Fish '70
Betty Flanagan '50
Shawn Fluharty
Bill & Nancy Franke
Charla Franke '66
Sharon Friend '67
Nick '68 & Susan '91 Fuscardo
David Galbraith '68
Vincent Gallagher
Mary Gallo '64
Carolyn Garrison '64
Jody Geese '87
Richmond Glover '63
Christopher '04 & Maureen '05 Golick
Carol Goodpaster '88
Michael Gragan
John '81 & Barbara '82 Guadagnino
Gloria Hartman
Diana Harto
Paul Heffner '17
Tamila Higley '87
Angie Hill
Janet Honecker
Martin Hudek '75
James Hufschmitt '68
Edward Hughes III '74
Chuck '69 & Joyce 70 Jeswilkowski
Robert Johnson '83
Lourdes Karas
Kennen & Kennen Realtors
Debra Knight
Jason & Sarah Koegler 
Vincent & Cynthia Lamberti
Arlene Lawson '82
Janice Leith '68
Vincent Leusner '82
Janet Loew '85
Kathryn Loparo '57
Richard Lucas '86
Christine Machel '73
Edward Marks '63
Mario '65 & Chris '64 Mastroianni
Donald McCoid '65
Paul & Marilyn McCoy
John & Rhonda McCullough
Mary Jo McGinley '78
Danielle Mehlman-Brightwell
Jeanne Mercorelli '85
Edward Mihalovich '76
Katherine Moio '17
Jeffrey & Catherine Monteroso
Alexis Montes '16
Andrew Montes '13
Thomas '95 & Christy '94 Montes
Robert '69 & Sabrina '95 Montgomery
Dale & Jerelyn Musgrave 
Nicholas & McKenna Musgrave
John '70 & Jennie '70 Newbrough
Susan Newmeyer '95
Shelly Onorato '81
Donald Nolte '78
Michelle Panepucci
Vincent Paoletti '63
Roger Parsons '70
Deana Pfarr-Taylor '79
Pittsburgh Alumni Chapter
Michael '69 & Cherry '68 Pivik
Celia Ptaszek '86
Phil '65 & Karen '65 Rea
Rodney '70 and Darlene '70 Reese
Stephen Richards
Michael Romano '72
Edmond '83 & Lynn '83 Shea
Ronald Shenk '68
Rick Shimble '86
Jeanette Slenska '56
Michael Spisak '68
Laurel Stollar Sprague '92
Philip '64 & Sharon Stahl
Stella Strickling '75
Adam & Erika Weidner
Colleen Westerman '02
Julian Whaley '59
Robert Wick '68
Lawrence Wiedemer '82
Marlene Wiley '73
Keith '80 & Linda '81 Williams
Weldon Williams '95
Bob Wilson
Ron Witt '92
Meleesa Wohleber
Ricardo & Krista Zambito
Richard Zuza, Jr. '75