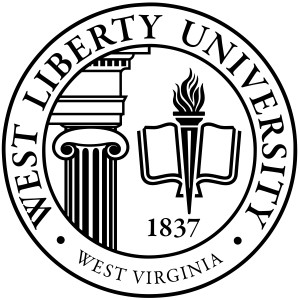 For many years the West Virginia legislature provided nearly 100% of the funds necessary to operate West Liberty. In 1964, as state support began to decrease annually, the administration established a body that would seek supportive funding from sources other than the state legislature. This was the West Liberty State College Foundation; now the West Liberty University Foundation, Inc. chartered into existence on December 28, 1964.
The West Liberty University Foundation is governed by a volunteer Board of Directors and is operated, on a day-to- day basis, by an Executive Director, with offices on West Liberty University campus and a location in downtown Wheeling. 
The stated mission of the West Liberty University Foundation, as adopted by the Board of Directors, is as follows: "The West Liberty University Foundation raises, invests, and stewards private funds to strengthen West Liberty University and to increase opportunity for students of all backgrounds to pursue higher learning."
In fulfilling this mission, the West Liberty University Foundation invests the proceeds from cash donations, stock donations, bequests, charitable gift annuities, and other planned giving vehicles. The Foundation then returns the earnings to the University for a variety of purposes:  student scholarships, program enhancements, faculty development, capital projects, and other needs as identified by the president of the University.
In this fashion, the West Liberty University Foundation provides funds for basic operating needs and enhancements that would otherwise not be possible for the University to garner. 
The WLU Foundation's core competencies include management, accounting, investment, stewardship, and fundraising of endowed and non-endowed assets. Currently, the Foundation oversees 19 million in total assets. Since July 1, 2016, the Foundation is taking a more active role in growing assets through fundraising efforts and collaboratively works with the University to oversee a comprehensive development plan. 
The Vision Statement is as follows, "The WLU Foundation will build donor trust through ethical practices and communication while honoring philanthropic intentions that advance West Liberty University." 
The WLU Foundation is a non-profit 501(c)3 organization and contributions are tax-deductible to the extent allowed by law.
If you wish to make a contribution, mail a check to the WLU Foundation at 208 University Dr., Campus Union Box 126 West Liberty, WV 26074 or donate online by clicking the link below. 
Please call 304-336-5635 if you would like to learn more.