Dr. Lawerence H. "Larry" Talley served West Liberty University for over 25 years as a professor of chemistry, and continues to contribute to the institution after his passing through the Lawrence H. Talley Scholarship which was generously endowed by his estate. 
Talley earned his bachelor's degree in chemistry, physics and mathematics in 1952 and his master's degree in physical chemistry in 1956, both from Ohio University.He briefly joined West Liberty State College chemistry department in 1959 before returning to the private sector. Prior to that he worked for the Parker Pen Company (a personal favorite of President John F. Kennedy) where Talley returned in the 1960s as vice president for Research and Development.He rejoined the faculty of West Liberty in 1969 and began working on his doctoral degree in science education and educational psychology from West Virginia University, which he earned in 1972.In addition to his tenure as a pillar of the chemistry department, Talley also served as the academic dean, vice president and as interim president of West Liberty State College. He retired to San Diego in 1993 and passed away in 2016. Upon his death, he generously left his entire estate of nearly $1 million to West Liberty University. It remains one of the largest estate gifts to date.
---
Memories of  Dr. Larry Talley 
By his friend and colleague, Dr. Clyde Campbell '53 President Emeritus
I first met Larry Talley in my second year of teaching chemistry at West Liberty. Dr. Elbin was the president of the College then, and he asked me to sit in on the interview for the other chemistry position. I was walking across campus to Dr. Elbin's office when this big black car—almost a limousine—pulled up, and out of it comes this lanky guy wearing a black overcoat over his shoulders like a cape. Well it turned out that man was Larry Talley, and after that interview we became the chemistry department, just the two of us.
It was nice blend, he taught one branch of chemistry: the physical and analytical, while I taught on the other end: biological and organic. Our specialties intertwined nicely and the two of us were able to cover the whole field. We taught together for several years, until I went into industry to work as a research chemist, and he went back to the Parker Pen Company in Janesville, Wis. and ended up as vice president. We kept in touch throughout that time, and when he was in this part of the country we'd meet up; my wife and I met him in Pittsburgh for dinner often.
I was in industry for nine years and then I returned to West Liberty. The head of the science department had retired and Dr. Elbin asked me to fill that role. Within my first year back I got a phone call, "Clyde, this is Larry, I've had enough of industry again, I want to teach." I told him he had a job, and to come on back. I rehired him in the chemistry department and we worked together and taught together for the rest of our careers, really. Later on he filled a gap as interim president while they carried out a search to replace Dr. Chapman; when I took over at the end of that, I kept him as vice president so we continued to work together in that capacity as well.
When he finally decided to retire he moved to San Diego, he said he always liked the climate and wanted to move there. We kept in touch, and when he got sick out there, I helped him tie up all loose ends and brought him back here. He was in pretty rough shape, especially on that plane ride, but he recovered quite nicely and was still able to live on his own. In his final years he wanted to make sure that everything was taken care of for when he passed, so that his entire estate would go to West Liberty. He would always ask, "do we have a million dollars to give them?"
If there is one thing that current and future students should know about Larry Talley, it's that he was an excellent teacher. He had the ability to teach students a little about life, and he was able to give students some guidance on how to live and how to help others.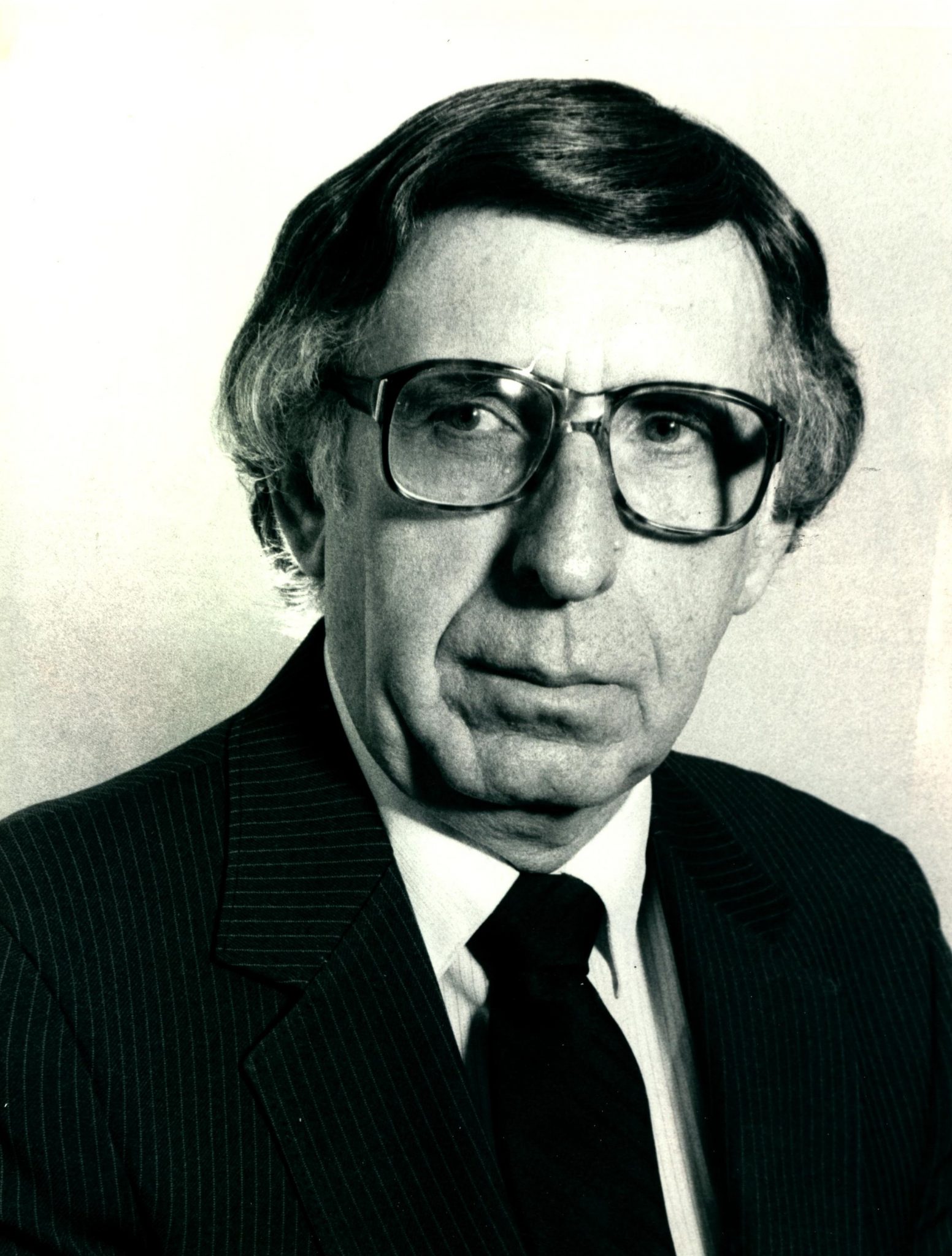 The Dr. Lawerence H. Talley Scholarship was established after his passing in 2016 through an estate gift from Dr. Talley, the third-largest gift received by the West Liberty University Foundation. The scholarship provides four-year, full-ride scholarships for incoming students majoring in chemistry or biology.
If you would like to make a contribution to the Lawerence H. Talley Scholarship, you can donate online or mail a check to:
West Liberty University Foundation
208 University Drive
College Union Box 126
West Liberty, WV 26074