Alumnus Scot Malson is remembered as a committed servant to his patients at Wheeling's Ohio Valley Medical Center (OVMC), whose zeal for patient care was matched only by the love he had for his own family.
A Pennsylvania native, Scot graduated from West Liberty University in 2000 with a degree in nursing. Shortly after, he joined the team at OVMC as a registered nurse in the medical-surgical department. Within his first half decade he was promoted twice: first to Nursing Coordinator and subsequently to Nurse Manager overseeing multiple units in 2005. Upon completion of his master's degree in 2018, he was promoted to Chief Nursing Officer.
Throughout his career ascent, Scot remained dedicated to his family, spending countless weekends and holidays enriching the lives of those closest to him. He helped his niece Ashley throughout her time in nursing school, to this day she credits his support for her becoming a nurse. 
"Family was everything to Scot," said his cousin and close friend Donna Kelsall. "And I mean both families: us, and his work family."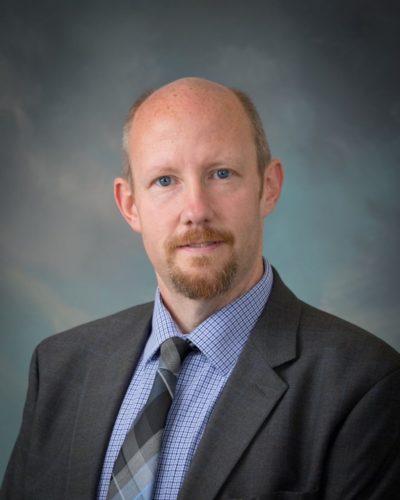 Scot exemplified the value of civic engagement at the core of the WLU Nursing Program by giving back to his Alma Mater and community. He served as a member of the Community Advisory Board of the nursing program at West Liberty University, and as a board member of the West Virginia Organization of Nursing Executives.
At work Scot was well known in the halls as one of the hospital's biggest champions. When his mother was ill he insisted that she receive treatment at his hospital, with his doctors and his fellow nurses to ensure the quality of her care. Some called Scot the face of OVMC – and in fact he was – as he was featured prominently on the hospital's billboards around the Ohio Valley.
Upon his untimely passing in 2018, Scot's friends and family sought to honor his life and the care he gave with a scholarship in his name at West Liberty University. Today his legacy continues through future nurses of high academic and personal caliber who embody the values of knowledge, caring and service that Scot personified.
If you would like to make a contribution to the Scot Malson Nursing Scholarship, you can donate online or mail a check to:
West Liberty University Foundation
208 University Drive
College Union Box 126
West Liberty, WV 26074