MAKE AN IMPACT
Your gift to the 2017 IMPACT Campaign will launch WLU forward!
The first $100,000 supports unrestricted scholarships, providing opportunities to students with financial need or who need an additional amount to complete a competitive recruiting package. Remaining unrestricted dollars support University priority projects, which enhance the academic and student experience offered at WLU. In the face of continued declines in state funding, these dollars uplift West Liberty University.
$2 MILLION
CAMPAIGN TOTAL GOAL
$14,000/YR
COST TO EDUCATE
ONE STUDENT
$500,000
2016-2017 PRIVATELY
FUNDED SCHOLARSHIPS
260 RECIPIENTS
NUMBER OF STUDENTS RECEIVING
A PRIVATELY FUNDED SCHOLARSHIP
$38 MILLION
UNIVERSITY'S
ANNUAL BUDGET
20% FUNDING
UNIVERSITY'S BUDGET
FROM THE STATE
TO SHOW OUR APPRECIATION FOR YOUR DONATION….
DONATE $1,500 OR MORE
Receive an aerial campus view plaque.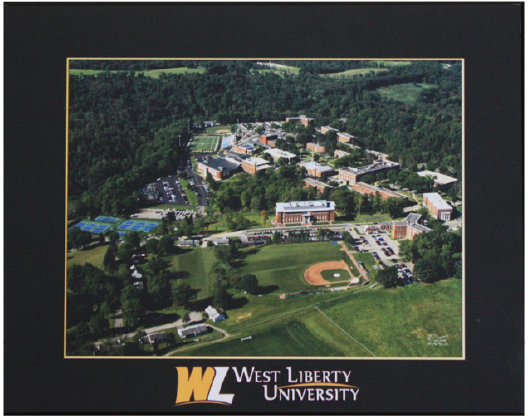 DONATE $250 OR MORE
Receive a chrome WL logo for your vehicle.