WEST LIBERTY, W.Va., July 18, 2023 – West Liberty University Foundation announced the appointment of two new board members, Denise Penz and Katie Kacmarik, during its July meeting.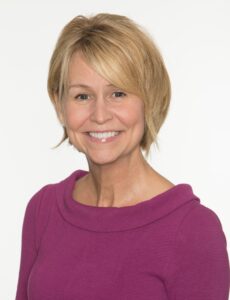 Penz is an alumna of WLU and is the co-founder, CEO, and vice-chairman of The Preferred Legacy Trust Company, established in 2020. She began her banking career in 1996 after serving in the United States Navy. Penz has led all areas of banking, including trust, private banking, brokerage, retail banking, mortgage lending, and all support areas of the commercial bank at both community banks and large regional banks. Penz received a Bachelor of Science in Accounting & Management from WLU (then West Liberty State College), a Master of Business Administration from Wheeling Jesuit University, and a graduate-level certificate from Cannon Trust Schools. She is very active in her community as a member of the board of trustees for A Special Wish Foundation, a member of The Women's Giving Circle, a founding member of Women's Impact, a board member of Beyond BASIC, and president of the capital campaign committee for the YWCA-Wheeling. Penz was the Keynote Speaker at the WLU Spring Commencement in 2023. She resides in Summerville, S.C.
Katie Kacmarik is an alumna and the Clinical Services Coordinator and managing pharmacist at Pharmacole, Inc., which owns and operates Moundville Pharmacy, Sistersville Pharmacy, Pine Grove Pharmacy, and New Martinsville Pharmacy. Kacmarik earned her bachelor's degree in biology at West Liberty in 2008 and went on to earn a Doctor of Pharmacy degree at West Virginia University in 2012. While at WLU, she served with the Student Government Association, was advertising manager of the Trumpet, president of the Biology Club, and spent summer months with the WV-INBRE biomedical research program. While at West Virginia University, she served as National Community Pharmacists Association (NCPA) chapter president and received the Dean's Volunteer Service Award and NCPA Presidential Scholarship.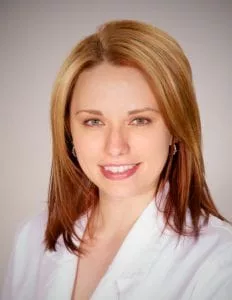 Kacmarik's primary focus areas are in pharmacy compounding, long-term care, and compliance administration. She is certified in diabetes, immunizations, and medication therapy management and collaborates with the WVU Extension on its Dining with Diabetes education program. In 2016, she was recognized as the Ohio-Marshall County Pharmacist of the Year. In 2015, she shared in the recognition of Pharmacy Development Services' Pharmacist of the Year for co-developing SyncRx. She co-facilitates intensive trainings for pharmacy owners and teams throughout the country. Kacmarik currently serves as secretary and is the immediate past president of the Ohio-Marshall County Pharmacists Association and is immediate past president of the West Virginia Pharmacists Association, from which she received the WVPA Distinguished Young Pharmacist Award in 2021. She is a member of the Professional Compounding Centers of America, National Community Pharmacists Association, and American Pharmacists Association. She also serves on WLU's College of Sciences Advisory Board. Kacmarik was named to the WLU Alumni "Wall of Honor" in 2017. She resides in Wheeling.
Penz and Kacmarik join a board that includes 20 other members, led by Chairman Daniel I. Joseph '75, Wheeling, W.Va., and including: Jeremy West '99 (Vice Chair), Wheeling, W.Va.; David Croft '89 (Treasurer), Wheeling, W.Va.; Anissa Anderson '94 (Secretary), New Martinsville, W.Va.; Marty Adams '75, Naples, Fla.; Jason Blair '95, Mount Pleasant, S.C.; John Bonassi '69, Pittsburgh, Pa.; Clyde Campbell '53, Wheeling, W.Va.; Christine Carder '72, Wheeling, W.Va.; Todd Cover '98, Wheeling, W.Va.; John Dolan '78, Indiana, Pa.; Linda Edwards '64, Wellsburg, W.Va.; James Frum '61, Wheeling, W.Va.; Diane Gongaware '78, Fairfax, Va.; John McCullough, Triadelphia, W.Va.; Donald Nickerson '82, Wheeling, W.Va.; E. Alex Paris III '82, Avella, Pa.; Clifton Spinner '87, Columbus, Ohio; Samuel Stone, Morgantown, W.Va.; Beth Weaver '85, Wheeling, W.Va.
The West Liberty University Foundation supports the University through the cultivation, investment, and stewardship of private funds. For more information, please contact Executive Director Betsy Delk at betsy.delk@westliberty.edu or 304-336-8847.