WEST LIBERTY, W.Va., November 21, 2023 – The West Liberty University Foundation announces the establishment and permanent endowment of the Dr. Harald Wiesner Memorial Scholarship which will provide financial support to students enrolled in the WLU Music Degree programs of Music Education, Music Performance, and Music Technology.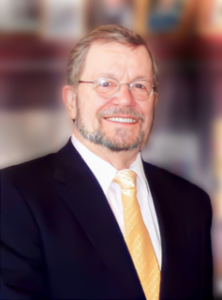 Dr. Harald Wiesner was a professor of music at West Liberty University for 43 years. During that time, he encouraged, inspired, counseled, and befriended countless students. Following Dr. Wiesner's death in  March of 2023, a scholarship was established in his memory by his family, colleagues, and friends. Thanks to many memorial gifts, including a significant gift from Dr. Wiesner's family, the fund has grown to over $130,000 ensuring its permanent endowment for the benefit of WLU students. The first Dr. Harald Wiesner Memorial Scholarship will be awarded for the 2024-2025 academic year.
Dr. Wiesner's path to West Liberty and, indeed, the United States, was quite remarkable. He was born in Berlin in 1938 and, by the age of fourteen, he had lost both of his parents. He spent time living in foster homes, an orphanage, and a boarding school. At 18, Wiesner emigrated to the United States and enrolled at the University of Richmond while working to pay his tuition. In 1961, he enlisted in the U.S. Army and found his way into the Seventh Army Symphony Orchestra in Germany. After that orchestra was disbanded, he was transferred to Heidelberg where he became the conductor of the first United States Army Europe Men's Choir, later known as the USAREUR Chorus.  He even wrote and participated in playing, the fanfare for President Kennedy's visit to West Berlin in 1963.
After his discharge, Wiesner became a U.S. citizen and received a teaching assistantship at Texas Christian University where he earned a master's degree. He earned his doctorate from Northwestern University and in 1968, he was offered a position in the music department at West Liberty State College where he remained until his retirement in 2011.
Wiesner's musical imprint was not confined to the West Liberty Campus. He directed the Chancel Choir at Vance Memorial Presbyterian Church in Wheeling from 1968 until 2005. He started and directed the Ohio Valley Chorale, a large group of singers from communities throughout the tri-state area who performed in many places throughout the country and the world.  In 2010, he became the Music Director at Christ United Methodist Church in Wheeling, where he faithfully served for the remainder of his life.
Sharon Wiesner, Harald's widow, shared that "having to overcome incredible obstacles to obtain his education, Harald understood the transformative power of both education and music. He was passionate about music and teaching, which enabled him to inspire and guide so many students during his career. With this scholarship, Harald's legacy of supporting students in their study of music will continue."
Betsy Delk, Executive Director of the West Liberty University Foundation, stated that "the Foundation and the University are grateful to the generous donors who have remembered Dr. Wiesner with their contributions to this scholarship. Their gifts have enabled the permanent endowment of the scholarship so that it will benefit West Liberty University music degree students forever. We encourage friends and former colleagues and students of Dr. Wiesner to add their own contributions to the fund." 
Contributions to the Dr. Harald Wiesner Memorial Scholarship can be made online at wlufoundation.org, by mail at WLU Foundation, 208 University Drive, CUB 126, West Liberty WV 26047, or by phone at 304-336-5635.
A video tribute to Dr. Harald Wiesner can be viewed at https://topperstation.com/watch/dr-harald-wiesner-tribute.