Friday, June 18, 2021 – Oglebay Resort 
1:30 p.m. Shotgun Start
The Lary Loew Golf Scramble will benefit the Jack Adams Hilltopper Athletic Club at West Liberty University. The golf tournament is $500 per four-person team and includes the following: 
18 holes of golf on the Arnold Palmer Course at Oglebay Resort
Lunch upon your arrival 
On-course games and contests 
Three drink tickets
Special gift for all participants 
NEW THIS YEAR! Post-Golf Scramble WLU Black & Gold Bash at the Levenson Shelter. Includes dinner, drinks and entertainment. Golfers get in FREE; additional tickets may be purchased for $50.00 per-ticket!
How can you purchase additional tickets?
Type BASH in the special request box when completing your online payment at: wlufoundation.org/loewgolf or call Alexis Montes at (304) 336-8401.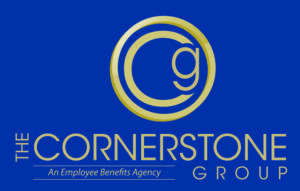 Register your team today!
Two teams of four in the scramble
Press release and photo-op
Signage at lunch, WLU Black & Gold Bash and three tee boxes 
Opportunity to promote business at lunch and WLU Black & Gold Bash
Company name and logo on printed, social, email and website ads
Four additional tickets to WLU Black & Gold Bash
Two VIP season passes to the Charlie Annett Hospitality Box at West Family Stadium
Eight additional tickets for employees/ friends to the Charlie Annett Hospitality Box to one game of choice
Opportunity to share your promotional materials in VIP area
Custom promo activity at Football game
Company recognition at all home Football and Basketball games
Presence on WLUTV-14, Main Street Bank video board and Topperstation.com (streaming platform)
Banner with company logo displayed at West Family Stadium and ASRC
$1,500
Pro Level Sponsorship – Tiki Party Lunch 
Admission to an exclusive tiki-themed lunch at Coach Waialae's house
One team of four in the scramble 
Signage at the tiki lunch and three tee boxes
Opportunity to promote business a the lunch and WLU Black & Gold Bash 
Company name promoted on printed, social, email and website ads
One team of four in the scramble
Signage at three tee boxes
Two additional tickets to the WLU Black & Gold Bash
$500
Hole-in-One Sponsorship 
Signage at three tee boxes 
Two tickets to the WLU Black & Gold Bash
$125
Birdie Tee Box Sponsorship