Sisters Mary Ann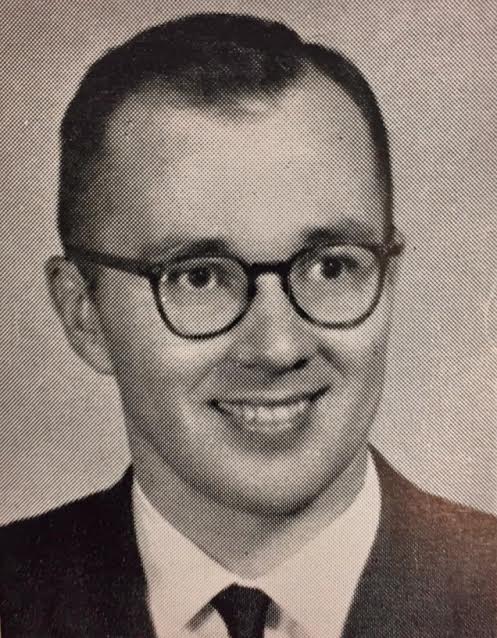 and Elizabeth Wolf established this scholarship in 2001 in honor of their brother Dr. Edward C. Wolf.
He was a music professor at West Liberty State College for 37 years and is an accomplished brass musician. He held several administrative positions during his time as a faculty member, including Director of the School of Fine Arts, Chairman of the Music Department and Coordinator of the Interdisciplinary Studies Program. He retired from full-time teaching in May 1997 but continued teaching until 2001.
Dr. Wolf was the president of the West Virginia Music Educators Association and editor of its publication, "Notes a tempo." He also wrote research articles for numerous regional and national publications such as "The Musical Quarterly" and "Reader's Guide to Music." Dr. Wolf has served as the Director of Music at the Edgewood Lutheran Church in Wheeling for more than 40 years as well.
Dr. Wolf is married to Marjorie Swanson Wolf, and they have a son, Edward III, who works in the Paul N. Elbin Library.
Requirements: 
Declared music majors may apply for this scholarship, and they must maintain a minimum 3.5 GPA. Preference will be given to those who play a brass instrument. West Liberty University Music Department professors and the department chair will choose the recipient based on academic performance and contributions to the department. Application letters may be sent to the chairperson during the student's second semester at West Liberty University, and this scholarship may be renewed for up to six semesters.