WEST LIBERTY, W.Va., Aug. 4, 2021 — After a year of pandemic restrictions, West Liberty University athletic fans will find a revitalized Hilltopper Athletic Club (HAC) something to cheer about.
"We are pleased to be back in action this fall with new and improved benefits for our fans, including corporate sponsorships. We have VIP club memberships available at all levels, beginning with a Young Alumni rate and going all the way up to the Championship Sponsorship, so please call me today," said Alexis Montes, assistant director of Alumni Giving.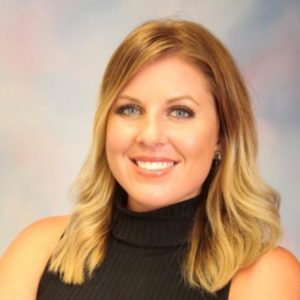 "Hilltopper Athletic Club members are the backbone of support for our athletic programs and we are so grateful to our loyal fans that join and provide the university with needed dollars for athletic improvements."
Some of the improvements that the HAC paid for recently include:
Eye-catching wall art for the basketball lobby in the Academic, Sports, and Recreation Complex (ASRC),
LED lighting for locker room entry ways,
State of the art cameras for practices and mandated conference film exchange,
New laundry equipment for women's soccer,
Upgrades to Blatnik Hall to support wrestling, acrobatics and tumbling and cross country and track student-athletes.
"It's easy to see that by joining the Jack Adams Hilltopper Athletic Club, alumni and friends support the winning tradition of Hilltopper Athletics and boost WLU student-athletes! But just as important, the club offers VIP seating in the comfortable hospitality box and a great chance to mix and mingle with alumni and friends. Delicious game-day food, beverages, big screen TVs and more are all part of the advantage of being a member of the club," Montes said.
Members receive admission to the Charlie Annett Hospitality Box during all home football games at the West Family Stadium and admission to the Basketball Track VIP area. WLU's football team kicks off a full 11-game schedule at home at 7 p.m., Thursday, Sept. 2 when Coach Roger Waialae's Hilltoppers host Walsh (Ohio) in a non-conference game under the lights at West Family Stadium.
Managed by the WLU Foundation, HAC members are valued and rewarded with a variety of VIP fan advantages.
Levels of giving and HAC perks start with a Championship Package at the $2,500 level, offering VIP Access for two for all home football and basketball games, parking pass, promotional deals, a VIP company party, plus many other advantages.
"There are so many different levels of giving to choose from and each has perks designed to offer mutually beneficial benefits. We have a level for every fan or sponsor," Montes said.
To find out more, or to become a part of Hilltopper Athletic Club's winning tradition, please contact Montes, herself a former Hilltopper track and field star at 304.336.8401 or visit wlufoundation.org/hac.
HAC members enjoy cheering for the Hilltoppers as they support scholarships, assist with athletic team needs, and fund capital improvement. All dollars raised are deposited into the WLU Foundation to support student-athletes.
The Hilltoppers are charter members of the NCAA Division II Mountain East Conference with nearly 500 student-athletes participating in 18 intercollegiate sports. Its nationally-ranked men's basketball team has won more games and scored more points than any other NCAA DII program over the past decade.
To find out more about WLU athletics, please visit hilltoppersports.com. To contact Montes by phone, please dial 304.336.8401 or 304.336.5635.