WEST LIBERTY, W.Va., Aug. 3, 2021 — The West Liberty University (WLU) Foundation Board of Directors recently elected a new slate of officers and welcomed two new members.
Officers elected at the regularly scheduled July meeting include:
Chairman John Dolan of Indiana, Pa.,
Vice Chairman Dr. Daniel Joseph of Wheeling,
Treasurer Russell Dunkin of Wheeling,
Secretary Dr. Anissa Anderson of New Martinsville, W.Va.
Officers serve a maximum of two consecutive two-year terms. 
Dolan is founder of Dolan Financial Solutions, a consulting firm offering financing options to execute strategic and growth plans. Reflecting his passion for public service and building strong communities, Dolan is active in economic development and assisting early-stage companies.
An experienced angel investor, he is a member of the board of directors of Pratter, Inc. an early-stage company that provides transparency to reduce healthcare costs.
Dolan served as the Non-Executive Chairman of the Board and Audit Committee Chair of Atlantic Coast Financial Corp. (NASDAQ: ACFC), beginning late 2013 until its successful turnaround and sale in 2018.
Dolan led First Commonwealth Financial Corporation (NYSE: FCF), an NYSE listed banking company as its CEO through transition during the Great Recession, maintaining a strong capital position without accepting government funds through the TARP (Troubled Asset Relief Program) or CPP (Capital Purchase Program) programs. Prior to becoming CEO of First Commonwealth, he served as the company's CFO for more than 20 years.
Dolan earned his bachelor's in business administration in 1978 at West Liberty University.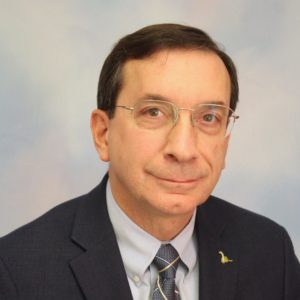 Joseph is a Wheeling orthodontist who was born in Pittsburgh. He graduated from West Liberty in 1975, receiving his Bachelor of Science degree.
Following dental school, he completed his orthodontic residency at Washington University in St. Louis, earning a Master of Science in Orthodontics and earned his Doctor of Dental Surgery at West Virginia University in 1978, and his Master's Degree in Orthodontics at Washington University in St. Louis in 1980.
He never forgot his time on the hilltop and gives back by serving on the WLU Foundation Board and being an active alumnus. He previously served on the WLU Board of Governors.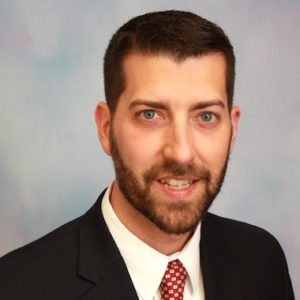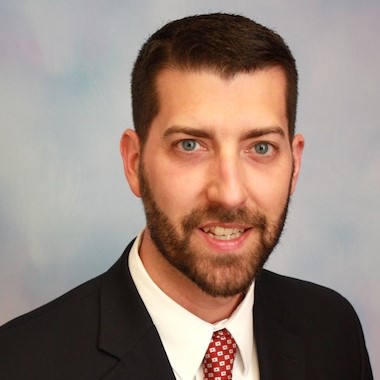 Dunkin is a native of Wheeling and a graduate of Capitol University, Columbus, Ohio, where he earned a Bachelor of Arts in Economics degree in 1998. He has been a certified financial planner since 2007.
After 16 years as an advisor, Dunkin took the plunge and opened his own firm in 2014. He and his business partner, Jeremy Lowe, operate Fort Henry Capital, located at 48-14th Street, Wheeling.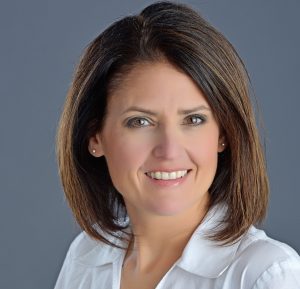 Anderson is a 1993 graduate of West Liberty University's Sarah Whitaker Glass School of Dental Hygiene. She went on to earn both a master's in orthodontics and doctoral degree in dental surgery at West Virginia University and entered private practice as an orthodontist in 2001.
As an alumna and daughter of legendary WLU wrestling Coach Vince Monseau, she remains active and serves WLU in a variety of ways. Formerly a WVIAC scholar athlete, Anderson is an avid runner who sponsors athletic and community programs. She is a resident of New Martinsville, Ohio.
New members joining the board include Wheeling resident Chris Carder and Columbus, Ohio resident Clifton Spinner.
Carder formerly served on WLU's Foundation Board and is pleased to be back on the board of her alma mater. She also formerly served as the part-time director of the Foundation.
Carder had a long career in education with Ohio County Schools, serving in a variety of roles over 38 years. During that time, she was a teacher, an assistant principal and a vocational director. She ended her teaching career as principal of Wheeling Park High School. Carder is in her third consecutive term as an elected member on the Ohio County Board of Education.
Carder earned an undergraduate degree in health and physical education at WLU in 1972 and went on to earn a master's in communication and a second master's in educational administration, both from West Virginia University.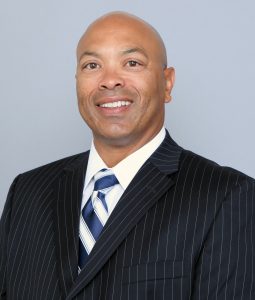 Spinner is originally from Steubenville, Ohio and earned a bachelor's in criminal justice in 1987 at West Liberty and a master's in criminal justice at the University of Cincinnati.
After earning his undergraduate degree, he joined the Ohio State Highway Patrol and began a distinguished 28-year career in law enforcement. He currently serves as Franklin University's executive director of Public Safety and Security Services.
He is a former commander from the Ohio State Highway Patrol and previously worked as an instructor at the Ohio State Patrol's Training Academy. In 1996 he was promoted to the rank of sergeant, and given the task of facility administrator at the Ohio Statehouse, where he was responsible for the safety and security of the Ohio Statehouse, the State Legislature, the State Office Towers, the Supreme Court and the Governor's Residence.
Spinner served as adjunct professor at Ohio University, teaching in the criminal justice/law enforcement program from 2002 to 2016.
The WLU Foundation is under the direction of Executive Director Angela Zambito Hill, CFRE and maintains offices both on the WLU campus and in downtown Wheeling, located at 1100 Main Street.
Other active members of the board include: Marc Abraham, Marty Adams, Charles Annett, Bruce Berlage, Donna Berlage, Jason Blair, John Bonassi, Clyde Campbell, David Coffaro, David Croft (outgoing chairman), Linda Edwards, James Frum, Diane Gongaware, President W. Franklin Evans (Ex Officio), John McCullough, Donald Nickerson, E. Alex Paris, Cindy Stickley, Samuel Stone, Beth Weaver and Jeremy West. 
Honorary members include R. Emmett Boyle, Ron Hobbs, Fred Horne, Dr. Robert Joseph, Bob Kota, R. Clark Morton, Andrew Pasden, Peter Sontag, Richard Stevenson, Gary E. West and G. Randolph Worls.
The WLU Foundation is a non-profit 501(c)3 organization established in 1964. Its mission is to support, strengthen and sustain WLU through raising, investment and stewardship of private funds. For more information, please call 304-336-5635 or visit wlufoundation.org.