WEST LIBERTY, W.Va., Nov. 23, 2022 — West Liberty University graduates will hear from Google Strategic account executive and member of the WLU Board of Governors, Arlene Brantley, at its Fall Commencement Ceremony, which takes place at 11 a.m., Saturday, Dec. 10, in the Academic, Sports and Recreation Complex (ASRC).
Brantley was appointed to the Board of Governors in June of 2021. Brantley will speak on the topic of change and transformation as the key to personal growth.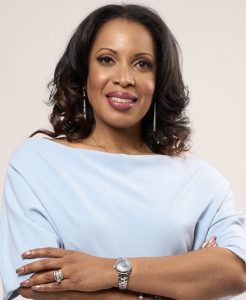 As a leader within a Fortune 500 enterprise company in the Southeast, Brantley collaborates with high-ranking executives in support of their digital transformation strategies to grow, evolve and meet the changing needs of their global customers and workforce. 
Prior to Google, Brantley spent more than 20 years in brand and leadership roles at key corporations like Microsoft and IBM.
Brantley earned an Executive MBA from Kennesaw State University's Michael J. Coles College of Business in Kennesaw, Ga. Prior to that she earned a bachelor of arts degree from Rutgers University, New Brunswick, N.J.
Brantley is a resident of Atlanta, Ga.
Doors open for seating at commencement at 9:30 a.m. and each graduate receives five tickets for fall commencement.
The Commencement ceremonies will be streamed live on Topper Station and will be broadcast live on social media (YouTube and Facebook) for those unable to attend. 
Parking will be available for guests behind the ASRC.