WEST LIBERTY, W.Va., June 1, 2020 — The pandemic has caused anxiety for many college students and West Liberty University's Foundation wants to help. Thanks to a matching donor, it has announced the Helping Hilltoppers Campaign to assist students right now, as they plan for fall 2020.
"We are thrilled to announce that we have received a generous pledge from donor William Brenner, to initiate this new fund. These emergency funds will be used specifically for students affected by COVID-19 at this time of global crisis," said WLU Foundation Executive Director Angela Zambito-Hill.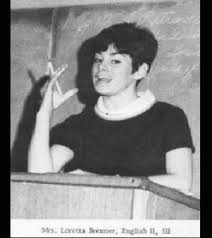 Brenner, who resides in Chevy Chase, Md., will match the first $10,000 raised dollar for dollar, in memory of his wife WLU alumna Loretta "Lucky" Brenner.
"It is especially important that students be able to focus on their studies and not worry about affording an education. Funds donated to the Helping Hilltoppers Campaign will help students facing extreme financial challenges due to COVID-19 remain enrolled at West Liberty University. We are very grateful to Bill for his generosity."
Lucky Wilson graduated from West Liberty in 1965 and the following year married Bill Brenner, an architect. She began her career as an English and art teacher, then went on to earn her Master of Social Work at Case-Western Reserve and spent the rest of her career as a social work professional in the Washington, D.C. area.
Thanks to her lifelong mentor Stanley Harrison, theatre director at West Liberty from 1962-1979, she maintained her involvement with theatre as a member of the Chevy Chase Players.
The Helping Hilltoppers fundraising effort kicked off on May 26 and the eligibility of students who will benefit from the donations will be determined by the WLU Office of Financial Aid. Funds will not be available until July.
To donate to the Helping Hilltoppers Fund or to ask questions, please call the WLU Foundation office at 304-336-5635 or you may donate online at the secure website: wlufoundation.org/helpwlu.