WEST LIBERTY, W.Va., April 17, 2023 — West Liberty University will welcome banking and investment leader Denise M. Penz to Spring Commencement 2023 as the keynote speaker.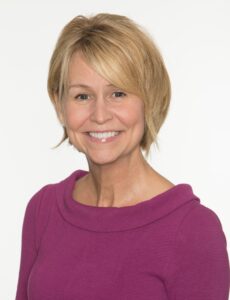 The Ceremony takes place at 11 a.m., Saturday, May 6, in the Academic, Sports and Recreation Complex (ASRC) and approximately 355 students are expected to graduate that day.
Penz is an alumna of WLU and is the co-founder, CEO and vice-chairman of The Preferred Legacy Trust Company, established in 2020. 
She began her banking career in 1996 after serving in the United States Navy. Penz has led all areas of banking, including trust, private banking, brokerage, retail banking, mortgage lending, and all support areas of the commercial bank at both community banks and large regional banks.
In 2009, she founded and was principal of a private equity group to purchase and then operate a commercial bank in Ohio, until its sale in 2017. 
Penz received a Bachelor of Science in Accounting & Management from WLU (then West Liberty College), a Master of Business Administration from Wheeling Jesuit University, and a graduate level certificate from Cannon Trust Schools. 
She is very active in her community as a member of the board of trustees for A Special Wish Foundation, a member of The Women's Giving Circle, a founding member of Women's Impact, a board member of Beyond BASIC, and president of the capital campaign committee for the YWCA-Wheeling. (EDITOR'S NOTE: As of April 21, 2023 the WLU Foundation Board of Directors nominated and approved Penz as a member.)
She resides in Summerville, S.C.
Doors open for seating at commencement at 9:30 a.m. and each graduate receives five tickets for commencement.
Commencement will be streamed live on Topper Station and will be broadcast live on social media for those unable to attend. 
Parking will be available for guests behind the ASRC. For more information, please visit westliberty.edu.