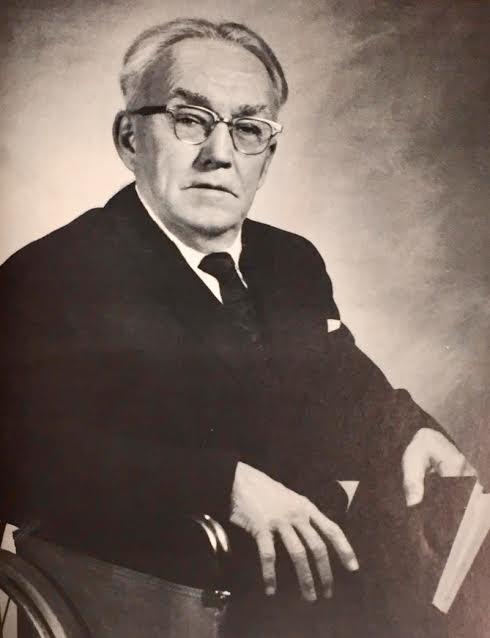 This scholarship was created and endowed by Kent Robinson and his wife Barbara to honor Dr. Raymond G. Hughes, a West Liberty English professor.
Hughes was a popular teacher and friend of students from 1931 to 1970. No student could graduate without having taken one of his courses in grammar, composition, speech, journals or literature.
Hughes contracted Polio as a child, which left him with some physical disabilities. However, his intellect, humor, and spirit were what made him most memorable. Hughes was an adviser of several fraternities, performed in college plays, subsidized students who could not pay their tuition and took others with him on his worldwide trips.
"I attribute much of my career success in the sciences, engineering and business to the communication skills in written and spoken English that Dr. Hughes and his colleagues emphasized during my years at West Liberty," Robinson said. "Barbara and I feel it highly important to support the tradition of excellence in English language and literature that Dr. Hughes established."
Robinson graduated from West Liberty in 1961 with a B.S. in chemistry, and later received his M.S. and Ph.D. in biochemistry at West Virginia University. He was active on West Liberty's campus, and his activities led him to meet Dr. Hughes, his teacher, fraternity sponsor, and later a dear friend to both himself and Barbra.
Requirements:
English majors are eligible to apply for and receive this scholarship during their second, third and fourth years at West Liberty University, and they must maintain at least a 3.0 GPA. The Chair of the Department of Humanities will select the scholarship recipients after consultation with English professors. Students may apply with an application letter to the chairperson during their second semester at WLU, and the letter should highlight the individual's academic performance and contributions to the English department. The scholarship may be renewed for up to six semesters.